University of Utah Health offers an exceptional experience in a wide range of abdominal imaging and procedures. As a Trauma 1 Center that includes the Huntsman Cancer Institute and an award-winning transplant program, we interpret complex trauma and cancer studies on a daily basis. The volume and variety of MRI, as well as procedure experience, has prepared our fellows to successfully join both academic and private practices. Some additional time in specific areas may be arranged, depending upon the fellow's interests.
Our health system has the latest MR, CT, and ultrasound technology: 14 MRI scanners, 7 CT scanners including the multitom-Rax, and a new fleet of state-of-the-art ultrasound machines. In addition, we have MR-OR suites and MR-IR suites.
Facilities include the radiology departments at the University Hospital, a 400-bed tertiary care center with level I trauma certification; the Huntsman Cancer Institute, an NCI-designated comprehensive cancer center; the VA medical center; and several outpatient imaging centers. These institutions are the primary teaching hospitals for the University Of Utah School Of Medicine. The facilities are equipped with 7 CT and 14 MRI scanners, providing state-of-the-art imaging including intra-operative MRI.
The fellowship is comprised of multimodality abdominal pelvic imaging with an MR emphasis including hepatobiliary, transplant, prostate, rectal and gynecologic MRI, as well as MR enterography, and dynamic pelvic floor MR. Here are some highlights of the fellowship:
The body fellows lead an active biopsy service which includes a high volume of US and CT-guided procedures.
Fellows rotate between an MR/CT reading room, an ultrasound reading room, and a biopsy service on a daily basis.
Fellows are encouraged to pursue a research project during their fellowship and receive up to one academic day per week to put towards this end.
During our monthly journal club, the fellows present a new technique or controversial issue.
The entire section meets twice a month for Fellows Conference where we review our most interesting and challenging cases, as well as radiologic-pathologic correlation for biopsies performed.
The abdominal imaging fellows also participate in the gastrointestinal and genitourinary multidisciplinary treatment planning conferences.
Call Responsibilities, In-house Moonlighting and Benefits
Routine clinical responsibilities are on weekdays. In addition, abdominal fellows will rotate taking call with an abdominal imaging faculty member one day on the weekend. Our fellows have the option of participating in the faculty pool for reimbursed evening attending coverage for general radiology studies (6-10 p.m.). Participating fellows will receive the same additional compensation that our participating attendings receive at an hourly rate competitive with community moonlighting opportunities.
Salary, conference and vacation time, and fringe benefits are competitive with other fellowship programs. More detailed information is available when you apply for the fellowship.
To apply for a fellowship position please email your completed application and supporting documents to our coordinator. 
We have pledged to follow the fellowship embargo program proposed by the Society of Chairs of Academic Radiology Departments. We are committed to a fair fellowship application process that allows residents the time to make an informed decision about their sub-specialty training.  We will be conducting interviews virtually this year.  Applications are accepted after November 1, 2023 and interviews will begin after January, 2024.  
Summary of important dates:
November 1, 2023 – First day to accept applications

November 1, 2023  – Open house webinars can begin

January 8, 2024  – First day of interviews

March 31, 2024 – Last day of interviews.
Note that applicants have until January 15th to accept or decline any offer made before January 15th. For any offer made after January 15th the candidate has a 1 day grace period to accept or decline the offer.
Candidates for this program are selected based on their preparedness, ability, academic credentials, communication skills and personal qualities, such as motivation and integrity.
To be eligible for the program, you must qualify for a State of Utah Medical license, which requires 2 years of ACGME training in the United States.
You will also be required to comply with the Health Sciences Center drug testing policy and criminal background check.
To be eligible for appointment to the House Staff at the University of Utah School of Medicine, an applicant must:
Be a graduate of a US or Canadian medical school accredited by the Liaison Committee on Medical Education (LCME) -OR-
Be a graduate of a college of osteopathic medicine in the United States accredited by the American Osteopathic Association (AOA) -OR-
Be a graduate of a medical school outside of the United States

Applicants must submit the following:
Completed application pdf
Curriculum vitae
Personal statement
USMLE Transcript
Medical School Transcript
Medical school diploma
Medical Student Performance Evaluation (Dean's Letter)
Three letters of recommendation (one must be from current program director)
In addition, international medical graduates must also include the following:
Copy of green card, J-1 clinical visa or documentation of U.S. citizenship
Valid ECFMG certificate with Clinical Skills Assessment certification
Evidence of previous training in the United States (if applicable)
Verifications
We use the standardized "Verification of Graduate Medical Education Training" (VGMET) form released in 2018 by the ACGME, AHA, NAMSS, and OPDA. If you have a customized form, require program director signature and/or our institutional seal please select the appropriate option and email us the form.
A charge of $25.00 - $55.00 will be assessed for each comprehensive letter of verification, payable via credit card using our on-line payment portal (or by check, if submitting the request by US mail). This charge is in place to offset the fees we commonly incur while credentialing our own incoming residents and fellows. We apologize for the inconvenience.
Once the request has been submitted via the link below, please e-mail a completed Authorization for Release of Information form to RadiologyResidency@utah.edu.
When we have received the payment and trainee authorization, you will receive the completed verification of training form via e-mail. If you have further questions, please call 801-581-2868.
Testimonials from Former Fellows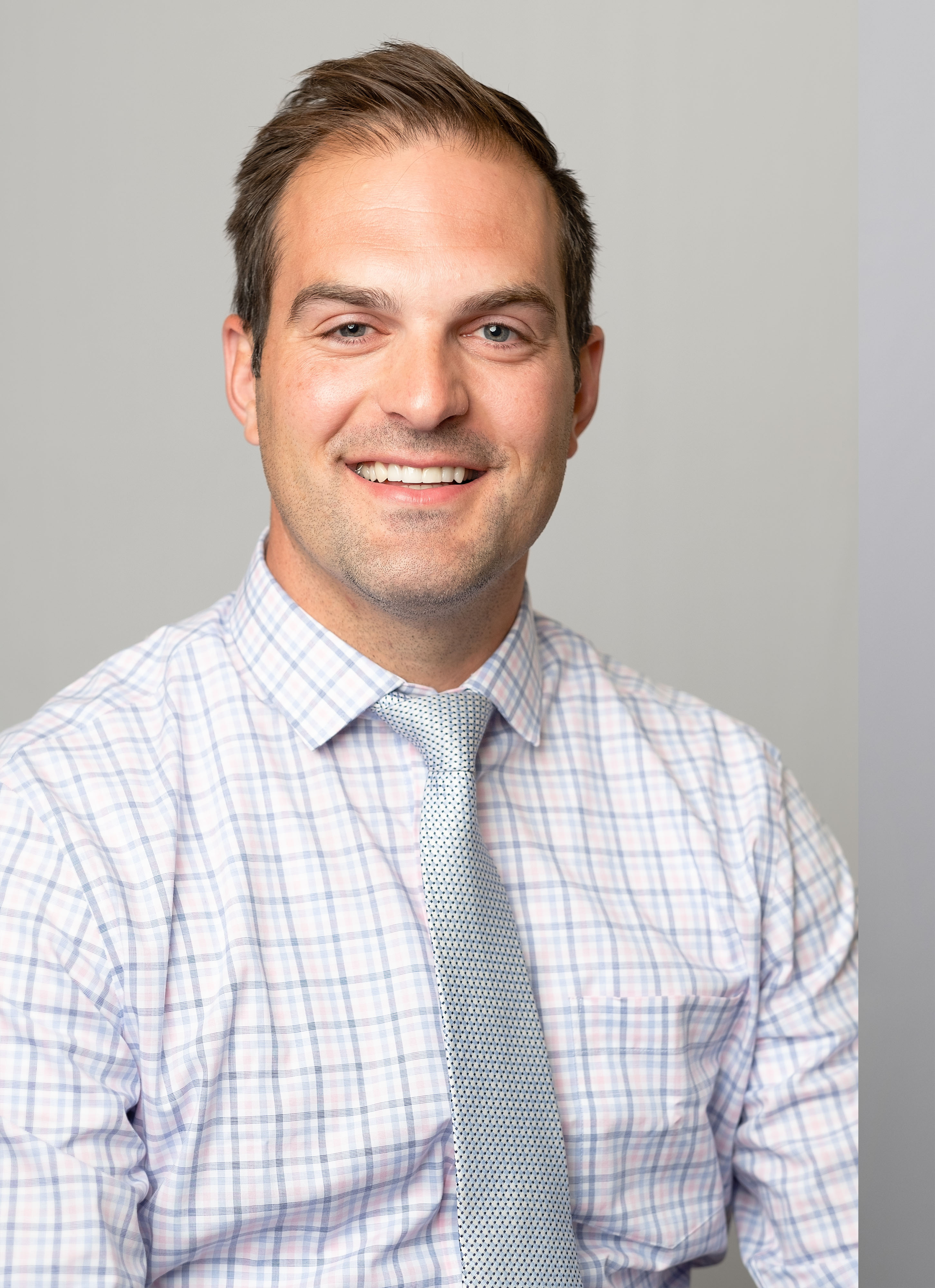 "Fellowship was fantastic! I'm constantly recalling pathology that I learned in fellowship and using that knowledge in my current practice.  I loved the camaraderie and amicable environment and wish I had more of that in my current position. I've maintained contact with you and others from fellowship which is invaluable."
-Blair Willis, MD ('18-'19), current private practice in Utah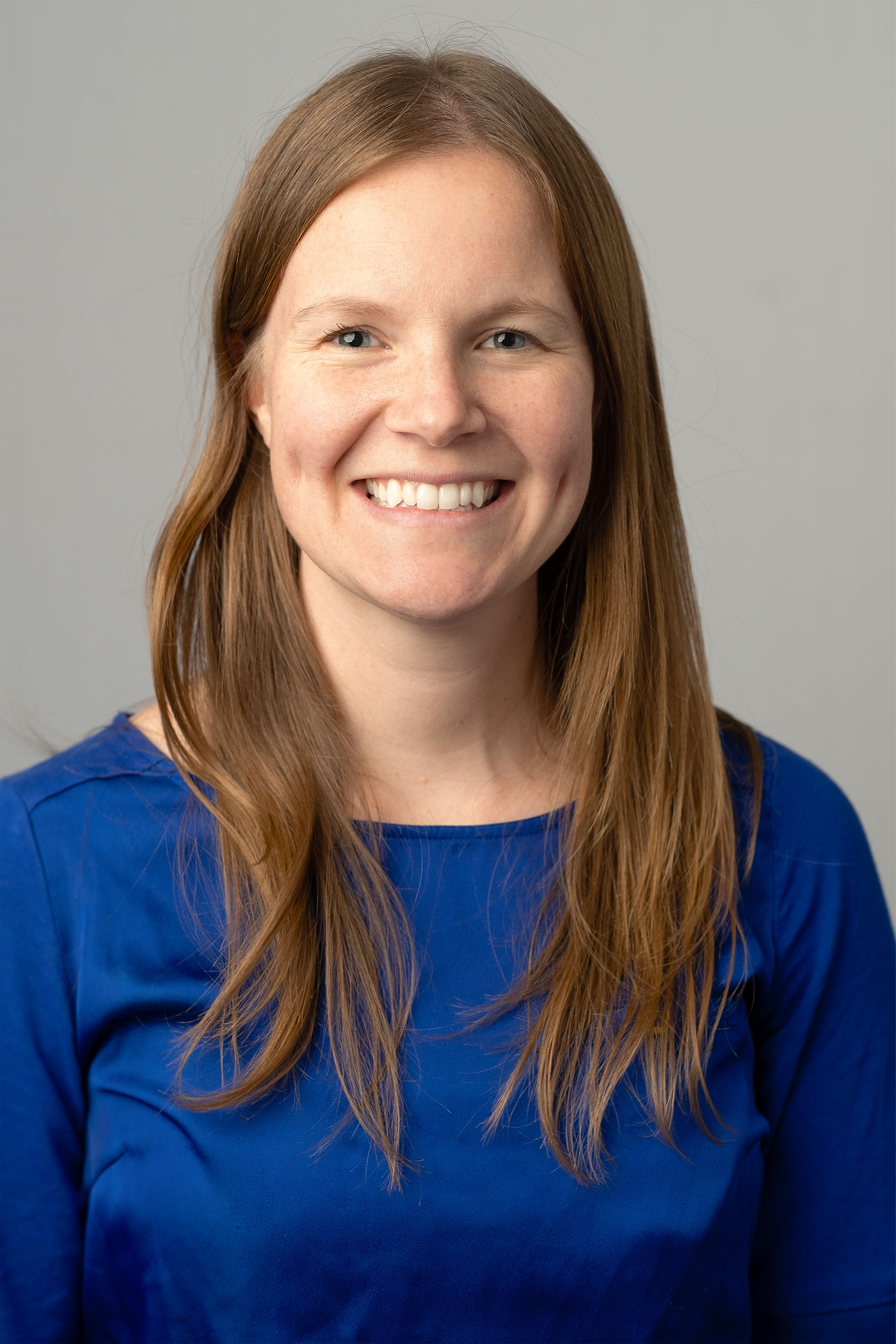 "I loved my abdominal imaging fellowship.  I think it is great that we had first priority on reading all abdominal MRIs.  This really allows you to have a subspecialty fellowship training.  There is a lot of expertise I gained in body MRI knowledge that I can bring to my practice.  I also think we gain lots of experience in CT and US-guided procedures.  Getting an excellent volume of these high-level procedures helped solidify these skills. And finally, the abdominal imaging faculty are my favorite radiologists to work with. They are a group of people who genuinely like their jobs as well as teaching students, residents, and fellows. It made for a welcoming work environment and a pleasant place to spend my days."
-Laura Linstroth, MD ('18-'19), current private practice in Utah
"The abdominal imaging fellowship at the University of Utah is great. During my fellowship I solidified many of the principles I learned during residency and many new ways to approach the different imaging modalities and diagnoses. All of the attendings at Utah were supportive of me in my educational pursuits even knowing that I would be doing an MSK fellowship and that MSK was my preferred career subspecialty, which I greatly appreciated as I am a better MSK radiologist because I did the abdominal imaging fellowship. As a fellow I read plenty of MRs and CTs and felt more than prepared to read MR of the abdomen and pelvis on my own. It truly was a great year and am grateful for the opportunity I had to be an abdominal imaging fellow at the University of Utah."
-Richard Leake, MD ('17-'18), current University of Utah Health faculty member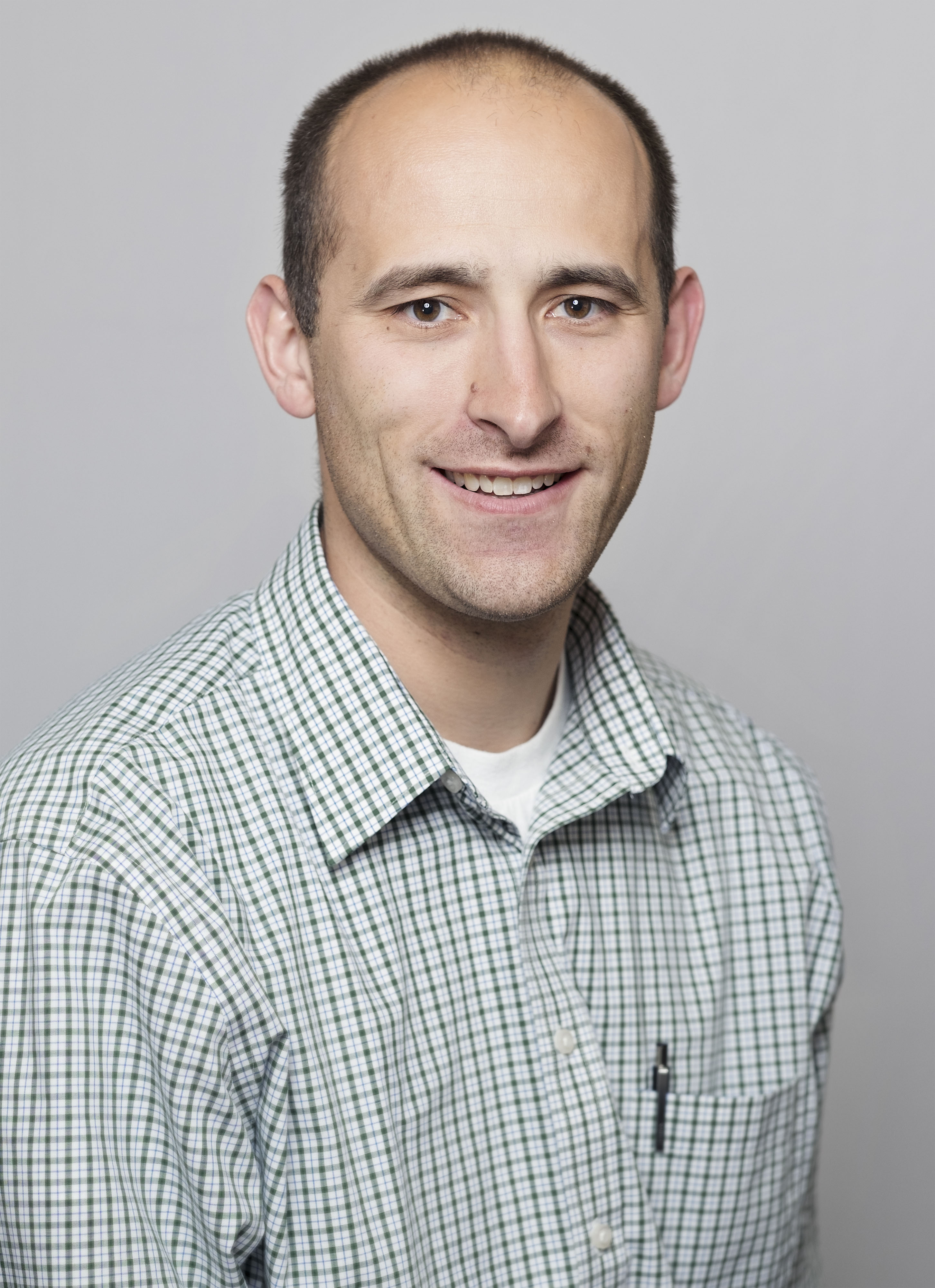 "I have nothing but praise for my fellowship year. I think it prepared me well for private practice. The breadth of pathology that we see at the U of U in the abdominal section and the knowledge of the faculty in my opinion was as good as it gets. ... The major strengths are the complexity and variety of abdominal/pelvic MRI cases, the ultrasound experience, the procedures, and teaching from the facutly. I felt like the teaching from you and the other attendings was outstanding. I miss the fellow conferences and still wish I could attend. The learning environment was great as well. I always felt like an important part of the team and we were always included in seeing the interesting cases.  Also, making the fellows do the MRI protocols was valuable. I get protocol questions all the time in my practice.
I would do the U of U abdominal fellowship again in a heartbeat and was ready to hit the ground running when I started my private practice job. I miss all of you and really appreciate all that you and the rest of the abdominal section did for me."
-RJ Willmore, MD ('17-'18), private practice radiologist in Idaho. 
"The fellowship is well structured for people interested in academics or private practice. The procedure/biopsy service was very beneficial training. It makes fellows marketable when applying for jobs particularly if the group has a light IR service or biopsy service. Involvement in multidisciplinary conference is critical. Fellows need to be as comfortable as possible presenting at these meetings which can be quite large even at a hospital like mine. It is important to become as efficient as possible in reviewing the relevant cases. Most groups do not allot specific time for preparation so it either happens during the workday or on your own personal time. You have a great department with faculty who are fun to work with and good teachers. You always make your fellows feel welcome and part of the team. It has a lasting impact on us."
-Kelly Kieper, MD ('16-'17), 
Why Utah?
From sheer beauty to being the right size to the global influence of our health system, Utah has way more to offer than people know.
Living in Utah
From restaurants and museums to sports and outdoor events, check out our definitive guide to living in Utah!
The University of Utah School of Medicine does not discriminate on the basis of gender, sexual orientation, race, age, religion, color, national origin, disability, or veteran's status. In accordance with the requirements of The Americans with Disabilities Act (ADA) and Section 504 of the Rehabilitation Act of 1973, as amended, (Section 504), the University of Utah provides reasonable accommodations to qualified individuals with disabilities, so that they may fully participate in its academic programs, employment opportunities, medical services, programs, and events.